My Blog
Posts for: April, 2018
By Shawsheen Family Dental
April 22, 2018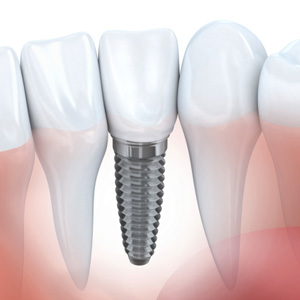 Many people with diabetes are hesitant about getting dental implants because they're under the impression their chances of failure are greater than for non-diabetics. But if you're one of the 26 million Americans with diabetes, that isn't necessarily so — with a little extra precaution before, during and after implant surgery.
Diabetes is a group of diseases that affect how the body processes glucose. This simple sugar is used by the body to provide energy to cells, but can also cause damage if its volume level in the bloodstream is too high. The body normally regulates this through the hormone insulin produced by the pancreas.
The pancreas in people with Type 1 diabetes doesn't produce insulin and so they must receive an outside source of the hormone through daily injections with careful daily monitoring of glucose levels. Those with Type 2 diabetes, the most common form of the disease, don't produce a sufficient amount of insulin or the body no longer responds to the insulin produced. For either type, abnormal glucose levels — either too high or too low — can have adverse affects on the body, including blindness, nerve damage, gangrene, coma or death.
Diabetes can also slow wound healing, increase the risk of infection, and alter the body's inflammatory response, all of which are major concerns when placing implants. Because implant placement involves minor surgery in which a wound results, there's been wide concern that a slower healing process could increase the risk of implant failure.
Recent studies, though, are encouraging especially for patients who have their diabetes under control through medication, diet and exercise. Patients with poor glucose control are at higher risk, because it can take longer for the bone to heal around an implant after placement. For such individuals special considerations to guard against infection may be needed during implant surgery.
In fact, the implant success rate for most diabetics is about the same as for non-diabetic patients, 95%. With proper disease management and a little extra wound care, you can be among the many that experience a favorable outcome and a more attractive smile with dental implants.
If you would like more information on diabetes and dental care, please contact us or schedule an appointment for a consultation.
By Shawsheen Family Dental
April 12, 2018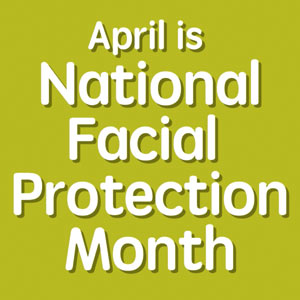 Dental injuries result in thousands of visits to the emergency room every year, and many of these injuries occur while engaging in sports and recreational activities. Whether playing on an organized team or joining a spontaneous game with friends, athletes are much more likely to suffer a dental injury when not wearing a mouthguard. Five national dental organizations have joined together for National Facial Protection Month to urge athletes to use a mouthguard during both practice and games.
The American Dental Association and the Academy for Sports Dentistry recommend using mouthguards for over 30 sporting activities. While it comes as no surprise that mouthguards are recommended for football, hockey and basketball, the list also includes many activities that may not immediately come to mind—among them, surfing, ultimate frisbee, skateboarding, volleyball, skiing and bicycle riding.
In short, it's wise to protect your smile while participating in any activity where your teeth may make contact with a hard surface. A properly fitted mouthguard can prevent injuries to the teeth, mouth and jaw, and may even help protect against head and neck injuries. Even those who participate in casual recreational activities should consider a mouthguard as an insurance policy against future pain and expense.
There are three types of mouthguards: a stock mouthguard that is bought ready to use from your neighborhood store, the "boil-and-bite" type that is formed to the mouth after being softened in hot water, and a custom-made mouthguard that is available from the dental office. Although any mouthguard is better than no protection at all, the best protection and most comfortable fit comes from a mouthguard that is custom-made by your dentist.
If you have questions about preventing dental injuries, please contact our office or schedule a consultation. You can learn more in the Dear Doctor magazine articles "Athletic Mouthguards" and "The Field-Side Guide to Dental Injuries."