My Blog
Posts for: January, 2019
By Shawsheen Family Dental
January 17, 2019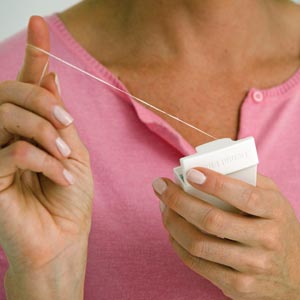 Now that we're into the New Year, it's a good time to look over your list of resolutions. Did you remember to include dental health on your list? Here's one simple resolution that can help keep your smile bright and healthy through the New Year and beyond: Floss every day!
Your oral hygiene routine at home is your first line of defense against tooth decay and gum disease. While brushing your teeth twice a day effectively removes much of the food debris and dental plaque from your teeth, brushing alone is not sufficient to remove all the plaque that forms on your teeth and around your gums. For optimal oral health, flossing once a day is also necessary.
Which teeth do you need to floss? Any dentist will tell you, "Only the ones you want to keep!" And yet according to a national survey of over 9,000 U.S. adults age 30 and older, nearly 70% don't floss every day, and nearly one third admit that they don't floss their teeth at all. Unfortunately, if you don't floss, you'll miss cleaning about a third of your tooth surfaces. When plaque is not removed, this sticky film of bacteria releases acids that cause cavities and gum disease. With dental floss, however, you can clean between the teeth and around the gums where a toothbrush can't reach.
Flossing is an essential component of good oral hygiene. Still, daily flossing seems to be a harder habit to get into than brushing. Some people tense up their cheek muscles while flossing, making it harder to comfortably reach the back teeth, so remember to relax as you floss. If unwaxed floss doesn't glide easily between teeth, try waxed floss. If you have trouble using traditional dental floss, you can try threader floss, which has a rigid tip, interdental brushes, floss picks, or a water flosser, which cleans by way of pressurized water.
It's not too late to add one more resolution to your list, and flossing is a habit that will go a long way toward keeping you in the best oral health. And along with good dental hygiene at home, regular professional dental cleanings and checkups are key to a healthy smile. If you would like more information about maintaining excellent dental health, please contact us or schedule a consultation. To learn more, read the Dear Doctor magazine articles "Daily Oral Hygiene" and "Flossing—A New Technique."
By Shawsheen Family Dental
January 07, 2019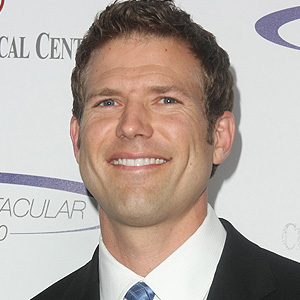 If we could go back in time, we all probably have a few things we wish we could change. Recently, Dr. Travis Stork, emergency room physician and host of the syndicated TV show The Doctors, shared one of his do-over dreams with Dear Doctor magazine: "If I [could have] gone back and told myself as a teenager what to do, I would have worn a mouthguard, not only to protect my teeth but also to help potentially reduce risk of concussion."
What prompted this wish? The fact that as a teenage basketball player, Stork received an elbow to the mouth that caused his two front teeth to be knocked out of place. The teeth were put back in position, but they soon became darker and began to hurt. Eventually, both were successfully restored with dental crowns. Still, it was a painful (and costly) injury — and one that could have been avoided.
You might not realize it, but when it comes to dental injuries, basketball ranks among the riskier sports. Yet it's far from the only one. In fact, according to the American Dental Association (ADA), there are some two dozen others — including baseball, hockey, surfing and bicycling — that carry a heightened risk of dental injury. Whenever you're playing those sports, the ADA recommends you wear a high-quality mouth guard.
Mouthguards have come a long way since they were introduced as protective equipment for boxers in the early 1900's. Today, three different types are widely available: stock "off-the-shelf" types that come in just a few sizes; mouth-formed "boil-and-bite" types that you adapt to the general contours of your mouth; and custom-made high-quality mouthguards that are made just for you at the dental office.
Of all three types, the dentist-made mouthguards are consistently found to be the most comfortable and best-fitting, and the ones that offer your teeth the greatest protection. What's more, recent studies suggest that custom-fabricated mouthguards can provide an additional defense against concussion — in fact, they are twice as effective as the other types. That's why you'll see more and more professional athletes (and plenty of amateurs as well) sporting custom-made mouthguards at games and practices.
"I would have saved myself a lot of dental heartache if I had worn a mouthguard," noted Dr. Stork. So take his advice: Wear a mouthguard whenever you play sports — unless you'd like to meet him (or one of his medical colleagues) in a professional capacity…
If you would like more information about mouthguards, please contact us or schedule an appointment for a consultation. You can read more in the Dear Doctor magazine article "Athletic Mouthguards."