My Blog
Posts for tag: cosmetic dentistry
By Shawsheen Family Dental
December 20, 2017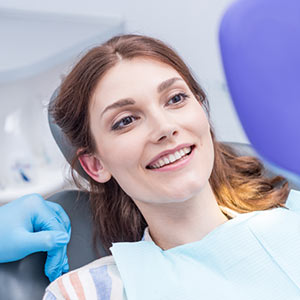 The holidays are a season for giving. At this time of year, lots of us spend hours rushing around, looking for the perfect gifts for people we care about. But sometimes, amidst all the hustle and bustle, it doesn't hurt to step back and think about yourself a little. If a better-looking smile has been on your list but you haven't taken the first steps, the holiday season might be the right time to give yourself a gift.
Many smile problems, like discolored, chipped or uneven teeth, can be resolved with veneers—wafer-thin porcelain shells that cover the front surfaces of teeth. Veneers are custom-made just for you: They can have a pearly luster to match your existing teeth, or be Hollywood-white for a dazzling red-carpet smile. In just a few visits to the dental office, you can have the smile you've always wanted—and a whole new look for the New Year.
If damaged or missing teeth are what's bothering you, you'll be happy to know that there are lots of good options for replacing them. If the tooth's roots are still in good shape, a crown or cap could be the answer. This is a sturdy replacement for the entire visible part of the tooth that not only looks great, but also functions well in your bite—and can last for years to come.
If teeth are missing or can't be saved, we offer several options for replacement, including fixed (non-removable) bridgework and dental implants. A tried-and-true method for replacing one or more missing teeth, bridges are firmly supported by healthy teeth next to the gap in your smile. These teeth must be prepared to receive the bridge by having some of the tooth's surface removed.
Dental implants are today's premier option for tooth replacement. In this high-tech system, a root-like titanium insert, placed directly into the bone beneath the gum, forms a solid anchorage for the visible part of the replacement tooth. Implants look and feel completely natural, and can last for many years. Plus, they don't require any work to be done on nearby teeth.
What kind of smile makeover is right for you? Just ask us! We will be happy to take a look at your smile and recommend a treatment plan. And in this season of generosity, there's no better gift you can give yourself than a bright new smile.
You can learn more about smile makeovers by reading the Dear Doctor magazine article "Beautiful Smiles by Design."
By Shawsheen Family Dental
November 20, 2017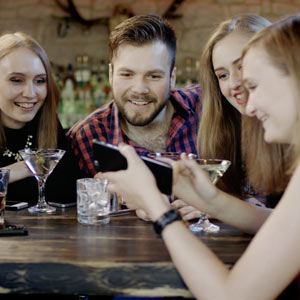 The holidays are a time for getting together with family and friends from near and far. The memories you make at these joyful celebrations are the ones you'll treasure forever, but it can be hard to show good cheer if you're not happy with the way your teeth look. If you're keeping that grin under wraps, we may be able to perk up your smile with some quick and economical in-office treatments.
A professional teeth cleaning is one of the best values in dental care. In just minutes, we can remove the buildup of hardened tartar that can make your teeth look dull and yellowed. Tartar can also lead to tooth decay and gum disease—two kinds of trouble you don't need! While you're in the office, you will also have a thorough exam that could prevent minor issues like small cavities and bleeding gums from becoming more serious dental problems. When you leave, your teeth will look and feel sparkly clean.
If your smile doesn't look as bright as you'd like, ask about teeth whitening treatments. In-office whitening is a safe and effective way to lighten your teeth up to 10 shades in a single visit! If you have more time, you can get similar results from a take-home kit that we can provide—one that's custom-made just for you.
Are chips or cracks making your teeth look less than perfect? Cosmetic bonding could be the answer. Translucent, tooth-colored bonding material can be applied to your teeth to repair minor cracks, chips or spacing irregularities. This in-office procedure usually requires just one visit and can make a dramatic difference in your smile.
So as holiday celebrations draw near, why not give yourself a reason to smile? Contact us or schedule an appointment for a consultation to see if professional teeth cleaning, teeth whitening or cosmetic bonding could give your smile some holiday sparkle! You can also learn more by reading the Dear Doctor magazine article "Important Teeth Whitening Questions Answered."
By Shawsheen Family Dental
October 13, 2017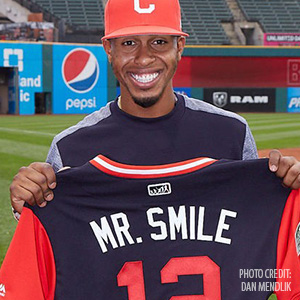 At the first-ever Players Weekend in August 2017, Major League Baseball players wore jerseys with their nicknames on the back. One player — Cleveland Indians shortstop, Francisco Lindor — picked the perfect moniker to express his cheerful, fun-loving nature: "Mr. Smile." And Lindor gave fans plenty to smile about when he belted a 2-run homer into the stands while wearing his new jersey!
Lindor has explained that he believes smiling is an important part of connecting with fans and teammates alike: "I've never been a fan of the guy that makes a great play and then acts like he's done it 10,000 times — smile, man! We've got to enjoy the game."
We think Lindor is right: Smiling is a great way to generate good will. And it feels great too… as long as you have a smile that's healthy, and that looks as good as you want it to. But what if you don't? Here are some things we can do at the dental office to help you enjoy smiling again:
Routine Professional Cleanings & Exams. This is a great place to start on the road toward a healthy, beautiful smile. Even if you are conscientious about brushing and flossing at home, you won't be able to remove all of the disease-causing dental plaque that can hide beneath the gum line, especially if it has hardened into tartar, but we can do it easily in the office. Then, after a thorough dental exam, we can identify any problems that may be affecting your ability to smile freely, such as tooth decay, gum disease, or cosmetic dental issues.
Cosmetic Dental Treatments. If your oral health is good but your smile is not as bright as you'd like it to be, we can discuss a number of cosmetic dental treatments that can help. These range from conservative procedures such as professional teeth whitening and bonding to more dramatic procedures like porcelain veneers or crowns.
Tooth Replacement. Many people hide their smiles because they are embarrassed by a gap from a missing tooth. That's a shame, because there are several excellent tooth-replacement options in a variety of price ranges. These include partial and full dentures, bridgework, and dental implants. So don't let a missing tooth stop you from being Mr. (or Ms.) Smile!
If you'd like more information about oral health or cosmetic dentistry, please contact us or schedule an appointment for a consultation. You can also learn more by reading the Dear Doctor magazine articles "Beautiful Smiles by Design" and "The Impact of a Smile Makeover."